how to Heal Your Bodys Energy Centres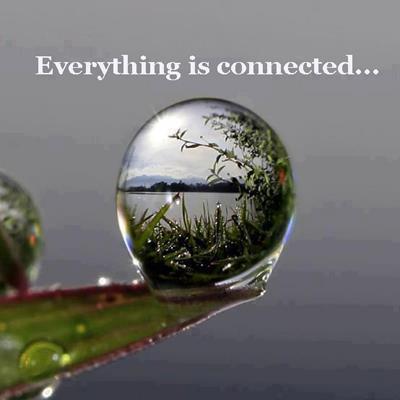 Did you know that as a human being, you have 7 main energy centres within your body?
When we worry about money, relationships and other things in life, this can cause upset not only to our reality, but also to specific energy centres in the body known as chakras.
Each chakra plays a key role in your bodys health,
your life and your overall well-being
Problems of the
root chakra


Money is a huge player in the game of life and when we are lacking in funds, this can cause work stress along with physical pain in the lower back, hips, legs, ankles and/or feet. Money, job, career and living situations are all related to the root chakra.
Problems of the
sacral chakra

Having a not-so-nice person in your life can be such a sad thing to go through. As well as abdominal pain, this can also cause unsociability, guilt, self-judgement, menstrual pains for women, instability, isolation and in some cases, infertility. The sacral chakra is where all of this energy is kept and experienced.
Problems of the
solar plexus chakra


Feeling anxious, powerless and hating your self-image can become a self indulging bad habit but did you also know that it could bring about indigestion, acid reflux, diabetes, panic attacks, mid-back and stomach problems all from the energy of the solar plexus chakra.
Problems of the
heart chakra


Jealousy, envy and fear of rejection can rear its ugly head when ever we've been hurt before. This can cause thymus gland, circulation, immune system, upper back or heart problems including depression. All of these feelings and pains live in the heart chakra.
Problems of the
throat chakra


Quite often we keep words to ourselves so as not to upset others. And then there is the other extreme of talking way too much. A lack of calm self expression can cause mouth, throat, thyroid, neck and upper shoulder problems. The throat chakra holds all of this energy
Problems of the
third eye chakra


Feeling lost when faced with decisions can lead to personal pain, nightmares, headaches, poor eyesight and lack of concentration. Experiencing grief of some sort can also bring on some feelings of self doubt. These doubts affect the third eye chakra
Problems of the
crown chakra

All the struggles and hardships during life can make us want to hide under the blankets and never come out. Feeling disconnected from the flow of life can cause us to experience migraines, depression and tension headaches while we go through days that seem meaningless and lonely. All of this comes through the crown chakra which is our connection, or lack of connection to Source/God/Universal energy - All that we are.
All of it - money, relationships, back pains, anxiety, depression, acid reflux, Headaches, sore neck -

its all a form of energy

and now, you can learn how to shift these energetic blocks in your life with this Self Paced chakra healing online Course
~ delivered in bite sized chunks directly to your email inbox ~
learn how to use Your natural healing abilities Now!

Here's What You Will Receive Once A Day Via Email Over 9 Days



preparing your mind for energy healing
Breakthrough doubts that are often associated with energy healing and understand how your thought affects your entire life. Learn one simple word to use to remove negative thought energy instantly. Removing this energy is the beginning of change in the outcomes of your life.
Module One Resources Include
Breakthrough videos help you to understand what to do with lack of focus, self belief and confidence - the doubt around connecting and finding the time and motivation - what to do with mind chatter, skepticism, lack of experience, and concentration
5 guided videos explaining how your thought affects your entire life
Downloadable mp3 audio entitled "Thought Awareness Allowing and Letting Go"
An ongoing action step for you to practise
Access to our online community
90 minutes of learning plus the awareness action step that is ongoing

Getting To Know and Work With Crystals
Follow six simple steps for getting to know and work with crystals. Learn how to cleanse and care for them as you form a bond to work with each other on day 4.
Module Two Resources Include
Video: 2 Methods of Choosing a Crystal

Video: The No-Brainer Crystal Placement For Healing

Video: Crystal Care and Why Its Important

Getting Started With Chakras and Crystal Pendulums - a 6 page easy to follow printable pdf guide
60 minutes of learning plus up to two hours of action step if you need to venture out to buy a crystal pendulum. It is required for the day 4 lesson!
Tap in to beyond the veil as you learn how to Call your Guides to you for help with healing energy work as you will be tuning into your Guides in the days that follow.
Module Three Resources Include
Breakthrough videos explain how you need to get out of your own way, feel secure in protecting yourself energetically and understand that if a person is to be healed or not, its not up to you!

Video: Calling Your Guides To You For Help With Healing Energy Work

Video: Calling Guides Follow Along

Calling my Guides to me for help with energy work - 1 page printable download
60 minutes including 2 action steps

How To Check Another Persons Chakras With A Crystal Pendulum
Discover how to use your crystal pendulum from day 2 and see how it moves to pick up on chakra energies as you come to understand what each movement means. You will need a friend to volunteer for today as you follow along to a fully guided video to check your volunteers chakras and they will have each chakra referenced along the way.
Module Four Resources Include
Breakthrough videos answer those nagging questions "am I doing it right?" and "will checking chakras really work?"
Tutorial Video showing you how to check another persons chakras
Blank Chakra Check Charts - 3 printable pages to record charka check results
Chakra Meanings Quick Reference Guide - 7 page printable pdf information guide
Video: Chakra Check Follow Along - Literally follow along with your client/volunteer in the room as you check and record their chakra results
60 minutes of learning, plus another 30 minutes of taking action with 3 easy Action Steps. You've got this! I'll be guiding you every step of the way with video and my voice plus you have full support in our online community always!

How To Clear And Balance Your Own Chakras
Follow along with an instructional video as you clear and balance each one of your own chakras using your own energy with help from your Guides. Download the fully guided mp3 for chakra balancing to use when ever you feel like giving yourself a cleansing, full body chakra balance.
Module Five Resources Include
Breakthrough video busting the myth that "I don't have time"
Video: Self Chakra Balance Tutorial for your own self chakra balance
Fully guided self chakra balance downloadable mp3 audio
40 minutes of learning plus 20 minutes of follow along for your own complete chakra balance

How To Remove Negative energy from self and house
EVERYONE picks up energies that do not belong to them and todays lesson will show you how to get rid of what you may have picked up. This includes "other peoples baggage" as well as any heavy feelings that you might be encountering of your own accord.
Module Six Resources Include
Video: "We all pick up heavy energies during our day"

Video: "How to remove energies that do not belong to you"

Video: "Remove energies that you might pick up from healing other people" - important to know for when you begin working on other people in tomorrows module

Awareness Videos explain how to deal with energy vampires, what to do when a negative energy attaches itself to you, 6 ways to energetically clear your home and work space

Action Step: 5 minute self clearing technique
60 minutes including the Action Step using your Spirit Team and Mother Earth

How To Clear And Balance Another Persons Chakras
Learn how to perform a Chakra Balance on another person. Everything is explained to you via video. All you will need is a person to volunteer for this very worthy energetic body balance.
Module Seven Resources Include
Breakthrough videos help you to change your perspective around working on negative people and non believers, giving bad or sad energy from yourself and what to do if you feel other peoples pains

Understand the importance of remaining detached from the person you are working on

Chakra Balance Tutorial video will guide you through the hand positions for clearing and balancing each chakra as well as the chakra locations.

Awareness Video: "For their highest will and good" explained so you can let go

Chakra Balance Follow Along video will literally guide you every step of the way while you have your client on the table in front of you! It couldn't get any easier than this.
60 minutes of learning plus another 30 minutes of action

ENERGY HEALING AND Cutting Energy Cords
Understand how you can use what you have learned so far, to heal other parts of the body with energy. You will also cut energy cords that may have been attached to you throughout the day. An exercise for you to do is included.
Module Eight Resources Include
Energy Healing Video: "Hand positions Versus Intuitive positions"
Energy Healing Video: "How do I know which part needs healing?"
Energy Healing Video: "Reiki Energy Healing Versus Spiritual Energy Healing"
Cutting Energy Cords Exercise
40 minutes of learning and doing the exercise

Support Your Chakras Further With Colours, Foods, Visualisation, Affirmations and More
As an add-on to this Chakra Healing course, the Chakra Info Series gives you access to more information about how to support your chakras by the use of colours, foods, visualisation, affirmations and more! This will take you even deeper on your chakra journey.
The Chakra Info Series is a course within itself which is free to access. During the chakra info series you will
Recognise 98 symptoms that you could have that could be dragging you away from the benefits that balanced chakras can bring
See what each chakra relates to physically and in your external life reality
Access 73 powerful chakra affirmations and more importantly, learn how to choose them, how to use them and how they work in your subconscious mind
Discover 7 different ways to use colour to support your chakras
Benefit from a simple 2 minute visualisation techniqueto help with your chakra energy
Learn how to nourish your 7 main chakras by using certain foods
Become aware of 49 internal (physical) signs and 49 external (life reality) signs of blocked or imbalanced chakras
The Chakra Info Series is delivered directly to your email inbox over an 8 day period. Each informational email should take no longer than 20 minutes to read through. These can be read at your own pace to add more support to your personal knowledge base for your chakra healing work on yourself, and on others. This is an information only course and there are no printable, downloads or action steps to take like in the Chakra Healing Online Course
The Chakra Healing Program was great! I really loved the feeling of the energy pulling on the crystal during the chakra check.
And, the strong feeling that I wasn't alone. I couldn't explain it at the time, but now I believe there was a presence with me, wether it was one of my protecting angels, or someone from the other side. I can't wait until I can actually get messages from them. I just need to stop and listen. Big hugs, xx - Sandra S, Seven Hills, NSW, Australia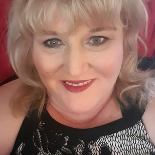 Hi Kelly, Thank you for your Chakra Healing program . It was very amazing, and has given me some really useful strategies. Thank you for sharing your passion. It truly is infectious. I know I have a lot of growing to do, now I have much clearer picture of where I need to grow and also, most importantly HOW I need to grow.
I call you the psychologist for smart people, and I stand by it. Thank you. ~ Kind Regards, Denise P, Toowoomba, QLD, Australia
The Modules are delivered to you in a specific order over a 9 day period. This is to avoid jumping from one module to the next and skipping important information steps. When you follow them in order, and spend the necessary time practising the action steps ineach module, your chakra energy healing experiences will be deeper, stronger and more beneficial. Have patience with yourself and grow with purpose - one step/module/day at a time :)
Begin Your Chakra Energy Healing Experience Today!
Only $197
Don't Put It Off Any Longer!
Remember that we are not human beings having a spiritual experience but instead, it is actually the other way around. We are spiritual beings having a human experience
Everything is energy and everything is connected so step back in to the power of who you really are and begin changing your life today!
Because You Absolutely Can!