Learn how to work with Your Energy,
your Chakras and Your Mind!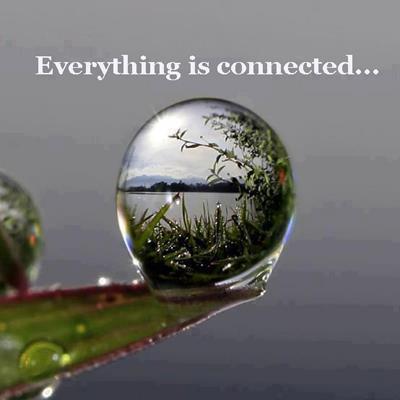 Dive into Awareness, Awaken Your Power, Change Your Entire Reality Around
Your Health, Your Relationships, Your Money
Your Life!
This is a new 'time' we are living in. Learn how to tune in to the wonderful energy that we all have within ourselves and start shifting your life today!
Self Paced online Course ~ Unlock Your Full Potential!
Here's What You Will Receive Once A Day Via Email Over 11 Days

Day 1: Begin to understand how your thought affects your entire life and learn one simple word to use to remove negative thought energy. Removing this energy is the beginning of change in the outcomes of your life. Day 1 includes 5 short video guides, a guided "Thought Awareness Allowing and Letting Go"meditation mp3 audio download plus an action step for you to practise. Approx Duration: 40 minutes of learning plus the awareness action step that is ongoing
Day 2: Follow six simple steps for getting to know and work with crystals. Learn how to cleanse and care for them as you form a bond to work with each other on day 4. Approx Duration: 15 minutes of learning plus up to two hours of action step if you need to venture out to buy a crystal pendulum. It is required for the day 4 lesson!
Day 3: Tap in to beyond the veil as you learn how to Call your Guides to you for help with healing energy work as you will be tuning into your Guides in the days that follow. Day 3 includes two explanatory videos, a free downloadable sheet to follow to call your guides to you and the action step to take. Approx Duration: 30 minutes including action steps
Day 4: Watch a guided video of a Chakra Check Tutorial as you discover how to use your crystal pendulum from day 2 and see how it moves to pick up on chakra energies as you come to understand what each movement means. You will need your volunteer for today as you follow along with another video, fully guided with each chakra referenced along the way. Approx Duration: 35 minutes of learning plus another 30 minutes of taking action. You've got this! And I'm guiding you every step of the way with video and my voice plus you have full support in our online community always!
Day 5: Follow along with an instructional video as you clear and balance each one of your own chakras using your own energy with help from your Guides. You will also have the opportunity to get your chakras checked, have a free Energy Oracle Card Reading and be able to download a guided mp3 audio for your self chakra balance Approx duration: 20 minutes of learning plus 20 minutes of follow along for your own complete chakra balance
Day 6: Once again you will tune in to your Spirit Team for help to remove energies that do not belong to you. These can be energies that you have gathered consciously or unconsciously throughout your day. EVERYONE picks up energies that do not belong to them and todays lesson will show you how to get rid of what you may have picked up. Day 6 includes 3 informative videos plus an action step. Approx Duration: 25 minutes of learning plus 5 minutes with an action step using your Spirit Team and Mother Earth
Day 7: Over the past week you have been working with your own energies on your own body. Lets step it up a notch because today, you be shown how to perform a Chakra Balance on another person. The Chakra Balance Tutorial is an 8 minute video that will guide through the hand positions and chakra placement. The 20 minute Chakra Balance Follow Along video will literally guide you every step of the way while you have your client on the table in front of you! It couldn't get any easier than this. All you will need is a person to volunteer for this very worthy energetic body balance. Approx Duration: 40 minutes of learning plus another 30 minutes of action
Day 8: Today you have the opportunity to have your chakras checked by Kelly via Distant Reiki and receive a free mini chart of your results to keep. The chart will come with complete instructions on how to read it and what each result means for your body, health, relationships, money and so much more! Approx Duration: Could be 10 minutes, could be a few hours. It all depends if you choose to have your chakras checked and if you want to take advantage of the free special gift as well :)
Day 9: Understand how to be able to cut energy cords that may have been attached to you throughout the day. An exercise for you to do is included. Approx Duration: 10 minutes
Day 10: Be guided to access more information about how to support your chakras by the use of colours, foods, visualisation, affirmations and more! Approx Duration: 10 minutes plus the beginning of the chakra info series for extra support
Day 11: A special thank you
Begin Healing Your Life Today!
Only $97
Don't Put It Off Any Longer!
Remember that we are not human beings having a spiritual experience but instead, it is actually the other way around. We are spiritual beings having a human experience
Everything is energy and everything is connected so step back in to the power of who you really are and begin changing your life today!
Because You Absolutely Can!