Rediscover your Natural Healing Abilities Whilst in the beautiful Bunya Mountains during this full day of Energy Healing for your Mind, Body and Spirit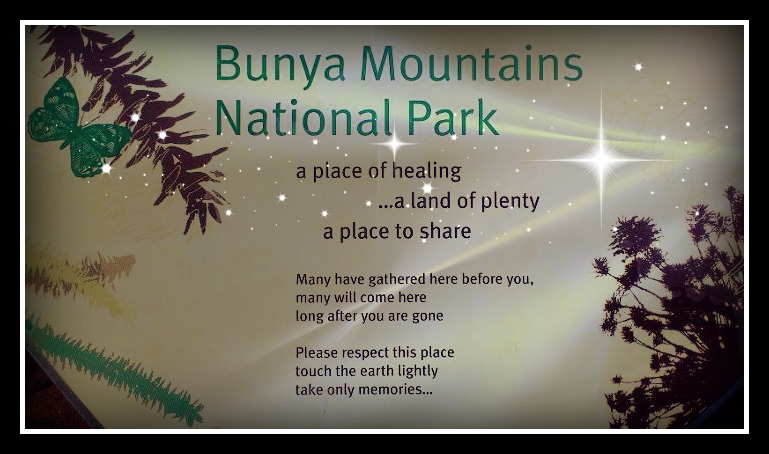 Saturday 16th May 2015 ~ Arcadia Heights
Our day will begin at 8:30am on Saturday May 16th as we meet down the road from the Bunya Mountains Accommodation Centre and then travel in to the Titles Estate as we make our way to Arcadia Heights ~ a stunning 3 level retreat that offers expansive views of the South Burnett.
This will be the place for our highly charged energy healing and spiritual empowerment workshops on this day.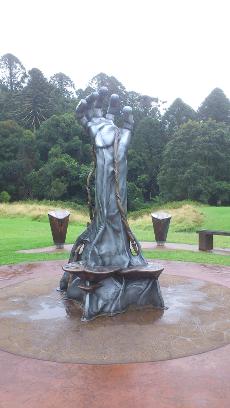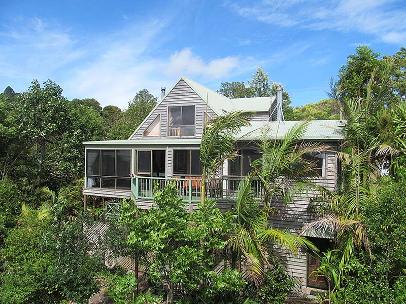 At 9am we will begin our first part of the day
As well as introducing you to the healing power of crystals, this workshop will take you on a journey through each one of your bodys individual energy centres - also known as "Chakras". You will discover which of your 7 main chakras are blocked or flowing, pinpoint the possible cause, learn hands-on techniques to clear any imbalances and blockages and then recharge energy centres for yourself, family members and friends.
You will come to understand how thought patterns can affect your chakras which in turn, can affect your physical body and external realities. Everything is connected! Thoughts are energy and energy flows where attention goes.
During the "Everything Is Connected - Chakra Workshop", you will
•learn about your body's energy centres, what they are and how they move
•be introduced to the crystal pendulum and understand how crystals interact with your body's chakra energy
•energetically choose a crystal pendulum to work with you during this workshop (you will also learn how to care for your new crystal friend as you will get to take it home with you so you can continue your healing journey together)
•have your energy centres (chakras) checked by the pendulum and have your results recorded on a mini chart for you to keep
•discover which of your energy centres are blocked, which ones are imbalanced and which ones are flowly - spinning efficiently
•pinpoint your most dominant thought patterns and actions which have caused your energy centres to be the way they are (you will have a guideline list to go by but keep in mind that this is ultimately sacred-self-work so honesty with yourself is a must for greater results)
•learn some hands-on techniques to self clear and balance energy centres for your self and for others
•identify what you want in life and be given powerful affirmations relating to each chakra during your human experience
•develop some new skills from tips and techniques that you can use to help with your energy clearings and connections
•learn the method of cutting energy cords
•understand how to incorporate colour into your life for healing purposes and also some visualization techniques
After you have taken the journey through your individual energy centres and have applied awareness and healing techniques to any physical and emotional pains you might have, we will unwind from the morning session as we break for lunch.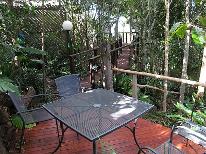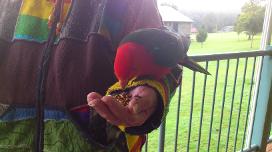 You are welcome to join my family and I for lunch. There are plenty of places to sit, chat, relax and watch the wildlife and absorb the peaceful views. If you would rather take the lunch hour to wander out for a feed, there is Poppy's On the Hill or if you will also plan to stay on the Bunyas, feel free to bring your own lunch or head back to your accommodation to freshen up and have a bit of time with your family before returning for the afternoon session.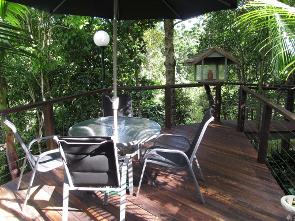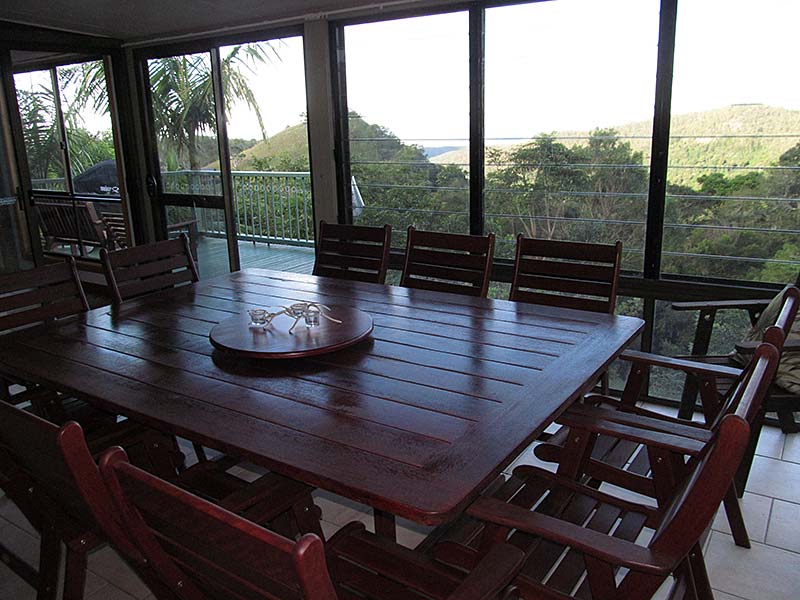 At 2pm, we will continue.
Sitting on the louvered glass verandahs that are suspended amongst the extensive rainforest garden, you will come to understand that the term "self healing" is not to be limited to the health and wellness of ones physical body. During the afternoon session you will learn to apply self healing to all areas of your life from relationships, finances and health to being at peace with what is currently unfolding on our planet. These highly charged sessions will have you implementing new strategies into your day to day living and ultimately, having you see your life and the world from a fresher, happier, calmer perspective.
During the "Self Healing Awareness Using Your Law of Attraction" Strategy Sessions you will
•be reintroduced to a wonderful energy that we ALL have access to and EVERYONE is using it in EVERY moment of EVERY day with their pointof attraction/law of attraction(whether they are aware of it or not)
•begin to lay new foundations for your mind
•discover the connection between vibrational thoughts and inner guidance (and how to use it)
•play with body language and conscious conversation and learn how to incorporate them into your life
•understand the power of asking 'good' questions
•learn some visualisation techniques and understand how they work
•take a close look at one area of your life and see how it has come to be the way it is
•expand your self healing awareness for health, relationships and money
•understand some ways of where your unwanted thought energies could have stemmed from
•play with the idea of shifting and releasing thought energies that no longer serve you
•consciously shift your vibrational energy when it comes to finances
•briefly learn about what is taking place with our Sun and the world around us at this point in 'time'
•understand that everything is made up of vibrational energy and that like, attracts like, in all aspects of your life.
During this time, you will tune in to your Higher Essence as you play with thought energy to create new outcomes in your relationships, finances, health and your overall human life experience. The days gathering will come to a close around 5:30 - 6pm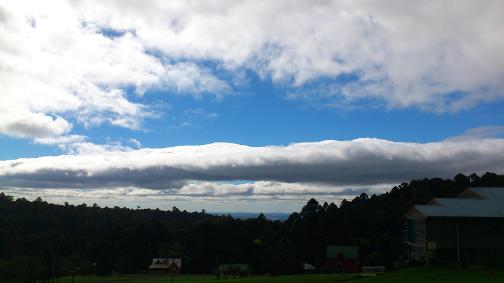 Refreshments, lunch, all work manuals, exercise books, worksheets, crystal pendulums, chakra checks, mini chart of your chakra results, tea, coffee, biscuits and like-minded people will be provided for you ~ $150 per person for the entire day. Simply click here to contact Kelly, get any questions answered that you might have and secure your spot today!
You might like to make a weekend of it and enjoy quiet relaxation with loved ones in a romantic spa chalet or you might like to spend energetic quality family time as you take Friday or Sunday to walk the many bush and rainforest tracks available as you play in the splendor that the great Bunyas have to offer.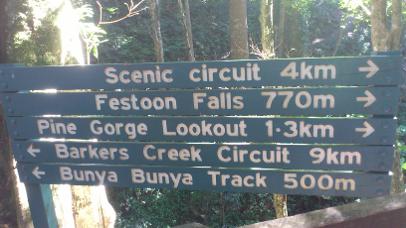 The Magnificent Bunya Mountains is only a
40 minute drive from Kingaroy
52 minutes from Nanango
60 minutes from Dalby
1hr 50 from Toowoomba
3 hours from Brisbane
4 hours from the Gold Coast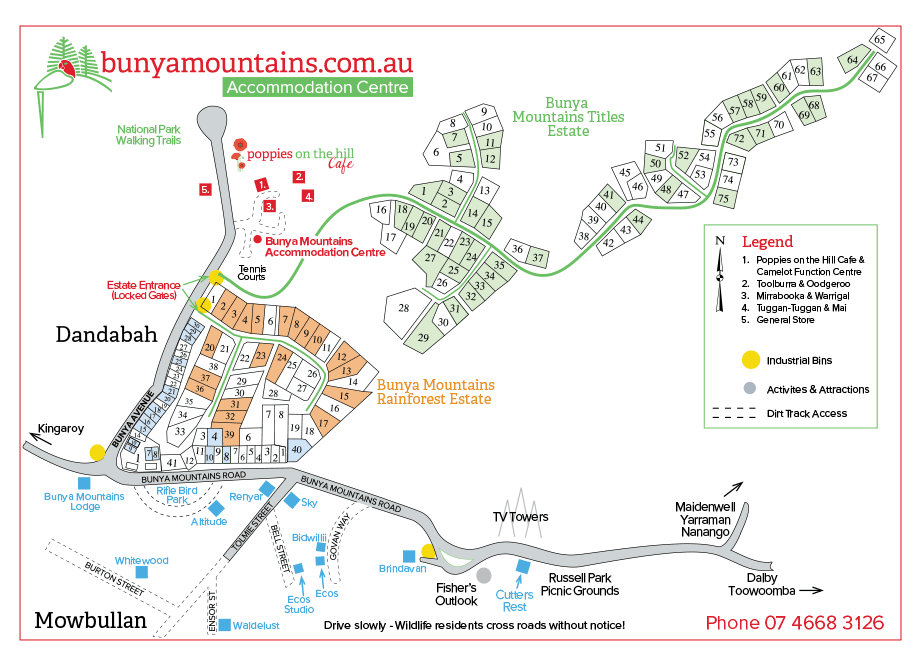 Embrace Your Journey
In Light and with so much Love
~ Kelly