Reiki is a healing energy which supports our development and self healing at physical, emotional, mental and spiritual levels. You can book a Reiki treatment for deep relaxation and healing or you can join a course and learn to work with the Reiki energy yourself.
Relax and recharge. Take a look at our healing and meditation packages and book a rejuvenating Reiki treatment with Kelly today
Everyone can learn to work with Reiki. Whatever your background you can join the Reiki 1 course for beginners where you will learn how to treat yourself and others. Reiki also stimulates our spiritual and personal development, deepening your intuition and opening your capacity for subtle awareness. Follow up courses will take your development further.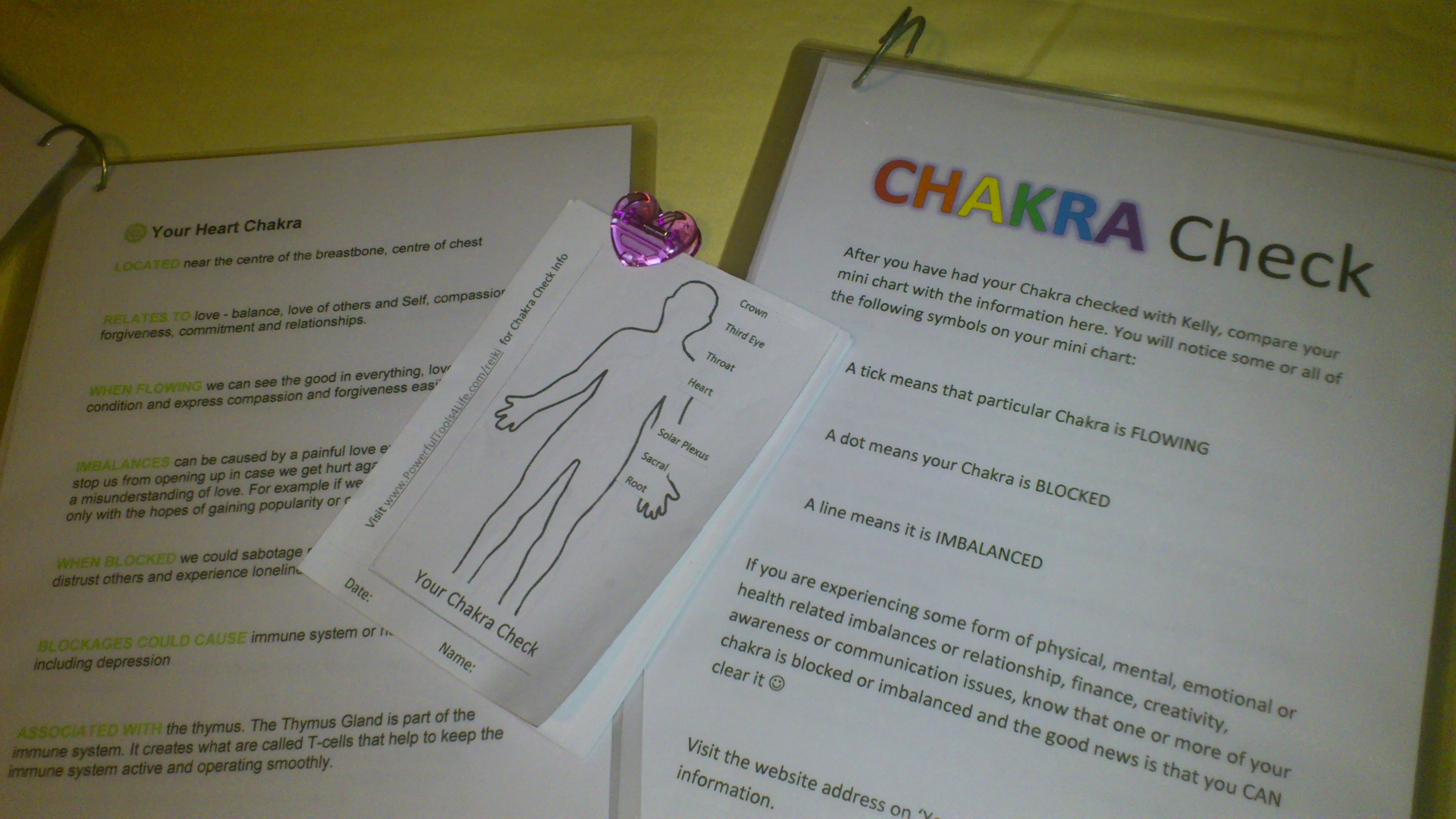 If you've just had your 10 minute chakra check, get comfy, have your little picture in front of you and
click here

"With having tendinitis in my shoulder, I have been seeing Kel regularly and have had relief from the pain and now have a lot more movement. Also she treated my son's twisted knee (from footy) and he stopped using his knee brace a couple of days later and doesn't have any pain at all" ~ Julie


"I have found a definite improvement in the clarity of my thoughts and the calmness of my being since undertaking weekly Reiki sessions with Kelly. I find Kelly knowledgeable in all things natural and alternate and would recommend her. Thanks Kelly, you continue to be a great help to me" ~ Jodi


""I got what is called 'wreck-neck', it's something that I have had before and it normally takes 3 or 4 days to go away. This time, Kel did Reiki on my neck that same morning and after the session, the pain was gone but the stiffness was still there. In the afternoon she did a second session and the stiffness was gone as well. All in one day. " ~ Peter


"Kelly let me say that the Reiki that you did on my shoulders has certainly done the trick as i have had no pain nor the need to take painkillers to get a decent night sleep, and to get me to relax the way you did was remarkable.

I wish you every success down that path and know that you have a real inner power with the sweetest nature that would benefit anyone in your presence.

Thanks again
Cheers, Greg"
Here's What Others Are Saying ....
Book A Reiki Session or Ask A Question Today