This 30 minute session is for
People that feel drained at the end of the day and tend to take on everyone else problems as they have the "life sucked out of them"
People that can't seem to get out of their mind chatter from the days events and are just tense and stressed because they feel there is still so much to be done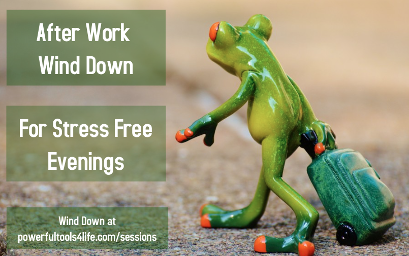 Wind down and relax with some Reiki and Crystal Energy Healing as your energy field is swept of any heaviness and negativity that could be hovering around from the day that has gone by. Allow any mind chatter to slowly calm itself as Kelly places her hands in specific areas around your head. Feel thoughts simply float away as you witness a beautiful peace enter into your mind and your body. Relax.
Leave the session with a clean, clear, fresh energy field and a calm state of mind feeling so very relaxed and ready for an enjoyable evening of blissful peace and a gorgeous sleep.
The After Work Wind Down is available between 3pm - 8pm Monday to Friday. After School Wind Downs are available during these times too. Parents need to be present during the 30 minute session. Blue card valid.
Book one 30 minute session - $40
Book two 30 minute sessions - $75 (save $5)
*to be used within a 2 week period by the same person
Book five 30 minute sessions - $180 (save $20)
*to be used within a 5 week period by the same person
Comments and Question About Sessions ...