Unleash Your Natural Ability To Clear Pains From your Mind, Your Body and Your Life As You Discover How To Work Directly With Each of Your Seven Main Chakras To Be Able To Clear and Balance Them And Create Great Ease and Well-being In Your Life Once and For All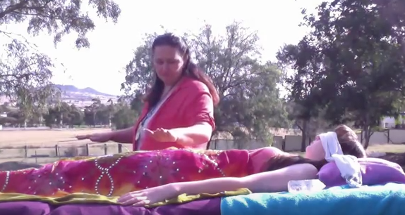 Headaches, back pains, sore throats and stress are things that you might carry around with you on a regular basis. These things can be absolutely tiring as we put ourselves on the back burner from life due to physical pains keeping us away from doing what we could be doing.
Have you ever noticed that certain people and situations can either lift you up to the highest heights or drag you down to feel as low as low can be?
When you associate yourself with people that have a negative outlook on life, you often come away from these people feeling even more drained as if you've run yourself into a brick wall. What's happening here is, you are actually picking up energy from those people during your day. We all do it. It's a human thing and quite frankly, sometimes it can feel like it's sucking the life right out of you!
Add those daily energy pickups to any current aches and pains and this could be a toxic cocktail for a very deflated life! A feeling of being lost, depressed, anxious, lethargic and alone can be overwhelming. The good news is, you can choose to use your natural ability and do something about it!
In only 4 weeks you will be able to clear and balance your body's chakras which are actually energy distribution centres. In turn, these will bring a balance to your body as aches, pains, tension and stress fall away.
You will become more aware of negativity as you protect yourself from it. You will boost your positive outlook and embrace all of the wonderful outcomes that embody positive energy.
But that's not all. You'll also be able to check, clear and balance chakras of your family and friends as well! This could prove invaluable to you as it has done for so many of my clients that can now shift pains from their body and their minds just by consciously using the natural abilities that each and every one of us are born with!
And guess what? After you've learned a how to do all of this, you can keep practising your energy work once a month with our Healing Gathering in Toowoomba. This group is a bunch of easy going like minded people that have gone through this chakra workshop as well so getting together will only help you boost your confidence as you strengthen your natural healing abilities - You won't be left in the lurch.
Positively Potent Chakra Healing Program
This 4 week package for *two people includes
An introduction to working with crystals
A chakra check and intuitive guidance session from a Reiki Master level
Your very own energetically chosen crystal pendulum to work with
The use of Energy Oracle Cards for personal guidance
Crystal bonding as you learn how to check the energy of a chakra
Connection with your spirit team and guides to help with this energy work
Using hands-on techniques to clear and balance your own chakras
A 20 minute mp3 audio to download for your personal self balance sessions
Hands-on techniques to clear and balance another persons chakras
'Pin point energy patterns' worksheet to complete
1 Reiki touch natural healing intuitive guidance and full body chakra check and balance session from a Master level
2 full colourtake home 'how-to' user guides
Chakra check sheets for you to copy and reuse
6 in depth chakra emails to help deepen your chakra healing experience
An invitation to attend monthly gatherings and be able to practise your new healing skills on like minded people and receive treatments of chakra balances, Reiki, Access Consciousness Bars and chakra checks for yourself as well
Everything is energy and being able to directly work with chakras can absolutely shift any aches and pains from your body, mind and your life for your highest will and good!
You have seven main chakras that you will be working with during this program and each chakra relates to a specific endocrine gland in the body. Chakras can become imbalanced due to certain circumstances in our external lives and blocked by unhelpful thought patterns. This blocked energy is the cause of aches and pains in our physical body.
Chakras can be checked, cleared and balanced by consciously working with energy around each chakra area, therefore releasing blocks and imbalances to help energy return to its natural state of flow once again.
When you work with me, you will come to understand how everything is energy based, thoughts included, and with a little bit of inner work and understanding of energy, you can begin to use your focus on purpose which in turn, will bring about great change in your well being and ultimately, your life!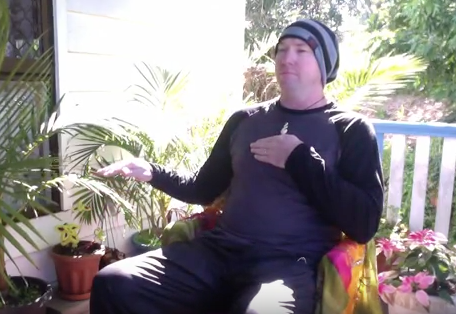 As you learn how to connect to your inner healer, you will discover how to help yourself and others as you shift any blocked energies by using the power of touch and intention. With gentle guidance you can clear the aches and pains in your body as well as your own personal energy - because you absolutely can!
Take a moment right now. Imagine yourself in four weeks time.
Are you still exactly where you are now? Or is your body and your mind in a more relaxed state of well being? The choice is yours. Four weeks from now, you'll wish you'd started this today!