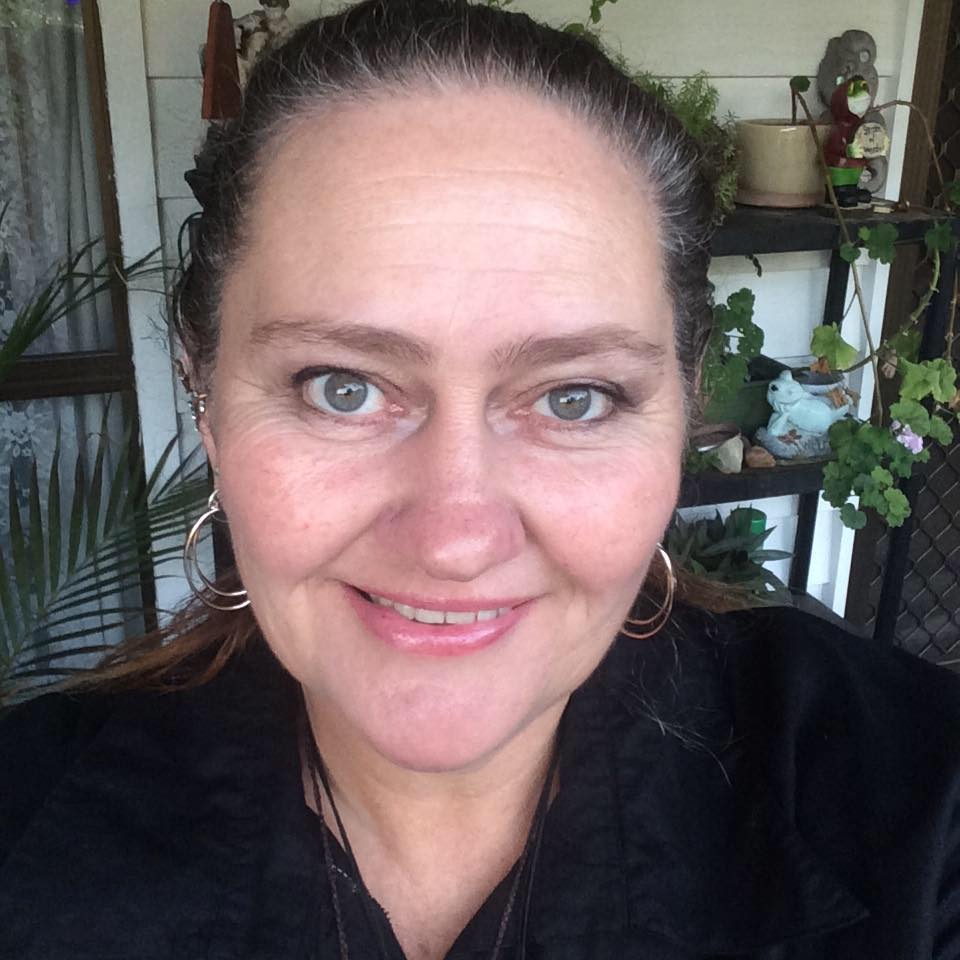 Hi there, I'm Kelly and as a Life Coach, Reiki Master and Energy Field Medium, I take people on a path of life changes beginning with mindset and ending with personal energy.
Changing different aspects of a life has never been so easy and peaceful. Master Class takes away the stress of change as you slip into the calm of possibilities in a positively supporting environment.
The Next Empowering 8 week Master Class begins On
Sunday 29th January 2017
Kickstart Your 2017 Now!
The Mindset Empowerment Energy Healing Master Class has now changed the lives of hundreds of people. You will learn how to think positively about your life & you will discover how to breakthrough mindset & energetic barriers to allow yourself to experience:
Happy relationships at home & work

A healthy confidence within yourself

Ease of bodily aches & pains

Money that flows in as well as out

Healthy body & healthy mind

Security within yourself, your job and your living arrangements

Feeling comfortable in your own body

Being at peace with what is happening in the world

Waking up each morning to take on the new day with excitement

Seeing a clear path ahead to truly create huge results and new outcomes in your life
Week 1: Laying strong foundations for your mind & understanding thought energy to be able to use it on purpose
Begin with your Mindset Empowerment Strategy Workshop which is heldin a group environment. This workshop covers your mindset when it comes to your relationships, your money and your health. You will discover how your thought and feeling has actually created the outcomes that you are currently experiencing as your life. You will be given strategies that you will need to put into place to help you lay new strong foundations for your mind so that you can begin to change your outcomes to ones that are positive, abundant and empowering in every sense of the word!
As an adult, we have learned and hold onto so many things that are no longer serving us or helping us to move forward in life. These blocks in our lives need attention and help to release or dissolve them so you can move forward without limitations holding you back anymore! This workshop is the beginning of new patterns that will get you on track to the type of life that you want to be experiencing.
You will be given strategies and tools as they are explained to you in the simplest of ways and then, you will take them home with you to start building your new mindset. You will be educated on how to implement each strategy in just minutes a day, understand what it will do for you and discover how it will work to bring about change in your mind and in your life.
The day after the workshop you will begin working with reminders from the "Mindset On Track" system. These are emails that have been designed by me and will guide you, every step of the way for the 10 days that follow. Each day will remind you of what to do next, how to set it up and how to use the strategy! I know you are busy. This system will help you in the most gentle of ways as you establish strong foundations for your mind to expand upon. There is no overwhelm involved. Everything you learn at the workshop is spoken about during your "Mindset On Track" emails as you set each strategy up one at a time and it's so easy to do and simple to use and the affects it will have on your life will be nothing short of empowering!
You will also have access to our Private Facebook Community where people help each other as they move through their mindset empowerment journey. This community hooks up directly with me as well and each "Mindset On Track" email gives you direct access to me so I can help you with any issues you might be facing along the way. I want you to succeed so I will be available to you during the entire 8 week period! On any new journey of transformation it is essential to have support and just to be able to share with like-minded people can really take a load off the mind. The Facebook community is a massive help and it is a place of allowing and empowering! I will also be with you every step of the way helping you to keep on track!
Week 2: Your progress assessment and one-to-one session
You will be sent an assessment questionnaire via email to fill out so that I can see where you're at with yourself and your mindset. During this week we will get together for a one-to-one session that will last approximately 90 minutes. I will check the energy centres in your body to see how they are performing with your new thought awareness. I will monitor your energy and tune in to see what kind of progress you are making and during your session, I help you work through any 'stuff' that may have come to the surface so that you can getthrough these things to gain a greater clarity for your life ahead.
Week 3: Access your mindset empowerment toolkit
This week you will be given access to tools from the Mindset Empowerment Toolkit. These tools will be delivered to your email inbox throughout the week. By this time, you will have a greater understanding of what you want to have in your life so use the tools that will benefit you! The toolkit contents are:
Weight loss guide. Healthy eating mindset. Weigh in chart. Measurements chart. One week healthy weight loss eating plan that will help you lose weight if you stick to the plan!
Thought awareness meditation guide. Downloadable audio to use to help you with your thought awareness process.
The neural pathway builder worksheet. Use to create positive affirmations for strengthening new bridges in the brain.
Positive self talk. Techniques to follow and use to build love and confidence up within You!
A web page full of powerful boosters to help you with understanding the absolute power of your mind. This page is filled with videos that you can watch, experiments that you can try, audios that you can listen to and books that you can read to boost your motivation and belief in self and strength in mind!
Week 4: One-to-one session of clearing blocks and empowering goals
We have another one-to-one assessment session this week so I can check your mindset progress, check your body's energy and breakthrough any remaining barriers with an on track tune up. You will also have an energetic healing session where we will be clearing blocks and empowering goals so that you can get out into the world with a strong mind that you are able to use on purpose and with purpose! Approx. duration 90 minutes.
Week 5: Discover your body's energy centres as you learn what they do, how they work and how you can use & Healthem
The second group workshop for you to attend is called The Positively Potent Chakra Healing Workshop and it will be held on Sunday 26th February 2017.
During this full day workshop you will learn about how your thought has made an impact not only on your external life, but also on your physical body as well. You will learn about the different energy centres in the body, (aka chakras), where they distribute energy within your physical being and also where they distribute energy to in your external life reality experiences. For example, your energy centres in relation to money, job, living situations - lovers, relationships, self love - self confidence, personal power, self esteem - depression, happiness, life loves, gratitude - communication skills, words not spoken - intuition and intuitive guidance - connections to your higher energy (aka higher self) and you will come to understand how your thought and your chakras work hand in hand! Understanding how these two powerful elements – thought and energy – work together is a real turning point for your transformational growth!
You will be introduced to working with crystals and be able to use a crystal pendulum (which is included for you to keep) to be able to pick up on the movements of chakra energies in the human body. You will come to understand how a pendulum moves and what each movement means to be able to get an accurate reading of any blocks, imbalances or flowing chakra energy.
By the end of this workshop, you will be able to check chakra energy, clear any blocked energy centres within your own body and re-charge your own energy centres too! You will also get to work on other people and be able to check, clear and balance chakras for family, friends and work colleagues! This is an extremely handy skill set to have and it can work instant wonders in a persons physical, mental and emotional well-being and in their overall life in general.
You will learn how to remove any negative energies from yourself at the end of each day. These could be energies that you pick up from people at work, home, the TV, or anywhere for that matter. Everything is energy so it's highly beneficial to learn how to work with it - not against it! You will be able to clear heaviness from rooms and also, consciously be able to use the planet to boost yourself up even more whenever you feel the need. Since this is a potent energy course, you will learn about working with your guides, your higher self and spiritual protection as well.
After the workshop, you will have access to our chakra series online course so you can add to your chakra knowledge base even more. There is also a Facebook Community where you can go and share any experiences you might be having with the clearing of your chakras and to ask questions, offer answers and get support whenever it might be needed.
Week 6: Access your chakra energy healing toolkit
This week you will be given access to tools from the Positively Potent Chakra Healing Toolkit. These tools will be delivered to your email inbox throughout the week. The toolkit contains:
A 20 minute fully guided self chakra balance mp3 audio to download and listen to. This 20 minute audio will guide you through a complete self chakra balance directing attention to one minute for the clearing and one minute for the re-charging of each one of your seven main chakras.
Tips about self-healing for the week ahead (and these can easily be applied to your daily life)
Mid Week Motivator (to get you empowered, excited and organised each week) Helps to keep your life tidy
Chakra Healing Video Library containing seven in depth training videos so you can follow along with everything from calling your guides to you, using your pendulum for chakra checking, cleaning and balancing your own chakras, removing energies that do not belong to you, spiritual protection, checking, clearing and balancing other peoples chakras and closing a healing session.
Serenity Sundays (the power of gratitude and how to use it to your benefit)
Week 7: Your group "Healing Gathering" in Toowoomba And Your

one-to-one energy assessment

On Sunday 12th March 2017 you will come along with me to attend a "Healing Gathering" in Toowoomba. I host this event for my energy students and it is a great way to build your confidence with your new healing abilities and empowered mindset. You will get to check chakras of other people as you practise clearing and balancing chakra energy. You will get to experience how different people feel on an energetic level. You will also be able to receive healing from others. These could be from students in your same class or from Reiki practitioners, Reiki Masters and Access Consciousness Bars Practitioners. It is 2 hours of giving and receiving in a laid back, easy going atmosphere with like-minded people that have built themselves up by using energy on purpose - just like you would be doing!
We share a chat over a cuppa and biscuits so you can talk with others about their progress to see where they have come from and the changes that they have made in their lives along the way. It is a very empowering afternoon that could have you experiencing things you may never have even realised before.
During this week you will also have your one-to-one phone call with me and you can use this to ask any questions about all that you have learned so far. We will also discuss your Mid Week Motivator tool and Serenity Sunday so I can see how you have come to understand these since using them last week.
Week 8: Measure your progress one-to-one
During this week you will be encouraged to begin checking, clearing and balancing energy centres of your friends and family members. We will get together for the final assessment and progress check as a one-to-one session so you can see how far you have come! I can guarantee you that after going completely through this 8 week course with me, the clarity on your life will be magnified exponentially! It could even have changed and done a total 360 degree turn from when you first began a mere 8 weeks ago.
You get to keep all of the work folders, worksheets, both toolkits, crystal pendulums, and have access to the online Facebook communities for life! You will also be able to attend Healing Gatherings in Toowoomba once a month and grow even more with your new found mindset, friendships with positive people and purposeful energetic ways.
This 8 Week Master Class will teach you how to be able to use thought and energy on purpose and with purpose and this will propel you forward in life 10-fold! You will become unstoppable in achieving any goal that you put your mind to! Jam packed value with complete support every step of the way!
Had enough of stumbling through life?
Ready To Take Charge & Make Some Positive Changes
But Don't Quite Know Where To Start?